Merrimac — Twice a year Purple Sage Pottery at 3 Mechanic St. in Merrimac, opens its doors to the public for an Open Studio Sale. Fifteen local potters will offer a variety of sculptural, decorative and functional ware on Saturday October 15th from 10:00am to 4:00pm, with a rain date of Sunday, October 16th. They will once again be spread out both outside and inside the building.
Founded over 28 years ago by owner and ceramic artist, Iris Minc, and situated in an old mill building, Purple Sage Pottery has become home to a diversity of potters from throughout the Merrimack Valley and southern New Hampshire. The studio has long been a vibrant community that nurtures creative expression.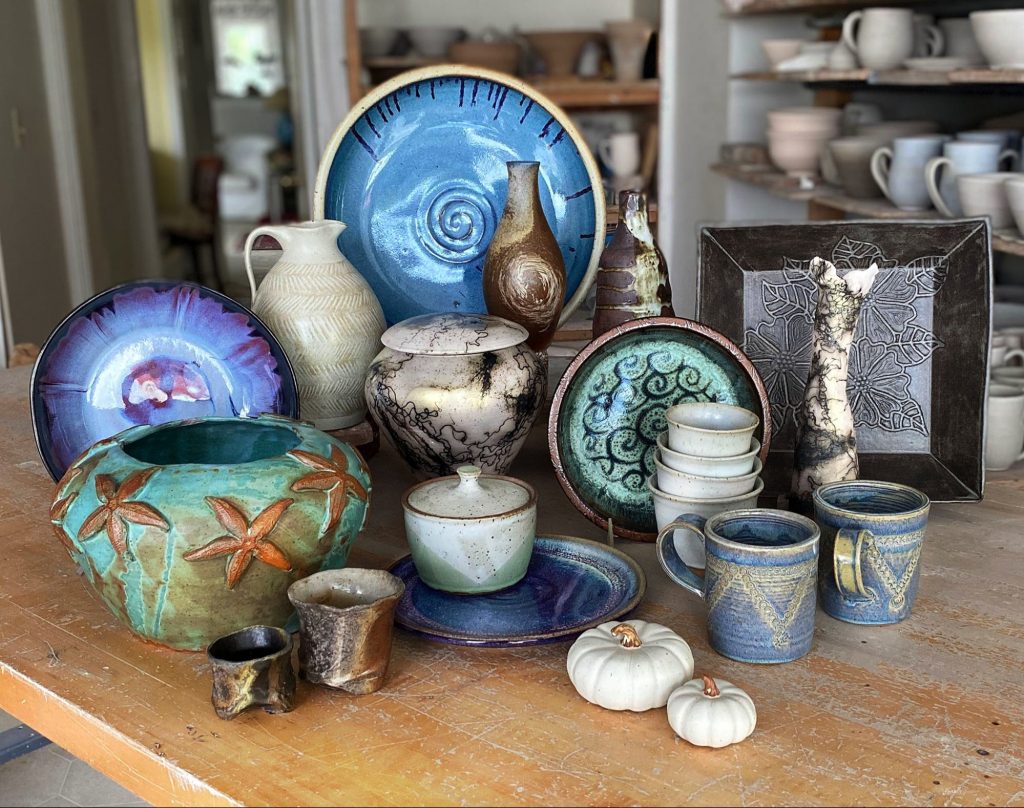 The potters share the studio space and the 60 cubic foot gas kiln. A few of the potters also use other kilns such as electric kilns, wood fired kilns and raku kilns, allowing for very different results. Each potter designs and creates their own unique work using a wide array of forming techniques. Visitors to the studio are often astonished at the variety and creativity of the work that comes out of the Merrimac pottery studio.
New to the show this fall will be Rob Dingwell with his rough hewn heavily textured pieces, Jodi Bevelaqua, who has recently fallen in love with clay and brings that newcomer's passion to her work, and Colleen Callahan with her graceful stoneware selections as well as her dynamic Raku and atmospheric fired works. Nancy Cahan, who has occasionally participated in the show, will add another dimension to the show with her unusual Raku-fire sculptural and decorative work, expanding the repertoire of this creative group.
Joining Iris and the aforementioned potters at the upcoming studio sale on October 15th with a rain date of October 16th will be Lisa Mistretta, Hiromi Satoh, Lucy Hutchinson, Peter Grams (who will also give throwing demonstrations on the potter's wheel during the show), Jenny Graf, Patti Jones, Judy Nevius, Kathy Clark, Dale Poirier and Maryanne Balogna. For more information about Purple Sage Pottery and the fall show, go to www.purplesagepottery.com or call 978-346-9978. Contact Iris Minc 978-356-9978 or Patti Jones 508-783-6197