DANVERS – The inaugural edition of SILVER SCREAM CON, celebrating all things horror will take place August 26th – August 28th at The DoubleTree Boston North Shore Hotel in Danvers. Curated by heavy-metal band Ice Nine Kills frontman Spencer Charnas, SILVER SCREAM CON debuts in the band's home state of Massachusetts, just down the road from The Witch City aka Salem. The SILVER SCREEN CON will offer horror fans a chance at meeting legendary horror actors including both the original Jason and Mike Meyers, Ari Lehman and Nick Castle.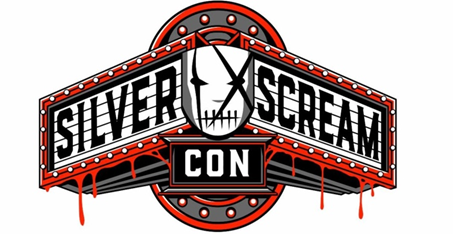 "SILVER SCREAM CON will bring horror fanatics and INK fans from all over the world together to celebrate their love of on-screen slaughter," said Charnas. "This is the chance for our loyal psychos to not only interact with the band, but to meet the incredible stars of the very films that our music pays tribute to." 
Among the stars scheduled to be at SILVER SCREAM CON are the original Jason in Friday the 13th, Ari Lehman and Kane Hodder who took over the role for Friday the 13th VII and sequels VIII-X along with Nick Castle, who originated the role of Michael Myers in John Carpenter's Halloween, and James Jude Courtney, who starred as Michael Myers in Halloween 2018, Halloween Kills and Halloween Ends. Legendary slasher star Felissa Rose from the cult classic Sleepaway Camp will also be on hand. 
Additional SILVER SCREAM CON stars include: Tom Arnold (True Lies, Roseanne, Freddy's Dead: The Final Nightmare), Ricky Dean Logan (Freddy's Dead: The Final Nightmare, Buffy the Vampire Slayer), Danielle Harris (Halloween 4 and Halloween 5, Hatchet, and Rob Zombie's' Halloween I and II), Bill Moseley (The Texas Chainsaw Massacre 2, Rob Zombie's The Devil's Rejects) and Skeet Ulrich (Scream, The Craft, Riverdale), Andrew Bryniarski (The Texas Chain Saw Massacre, The Texas Chain Saw Massacre: The Beginning, Street Fighter), and Nadia Teichmann (Silencer).
This extreme weekend includes exclusive photo ops, celebrity signings, costume contests, scary-oke and discussion panels hosted by culture journalist Ryan J. Downey. Ice Nine Kills headlines an already sold out intimate live show Saturday August 27 at The Cabot Theatre in Beverly featuring Twiztid and First Jason.