REGIONAL – Students and teachers at the River Valley Charter School got an extra week of summer vacation when a three-year-old hot water heater on the first floor failed on Sunday, Aug. 22, sending gallons of water flowing through classrooms and offices.
In a letter to parents, students and staff, executive director Jonnie Lynn Evans wrote that she hopes to open school this fall the day after Labor Day, Sept. 7.
"As you can imagine, getting school back in usable condition following an event like this, and with national supply-chain issues, is tenuous," Evans wrote. "There is a core group of individuals working nearly around the clock to coordinate the many different pieces- plumbers, electricians, painters, carpet installers, contractors, etc."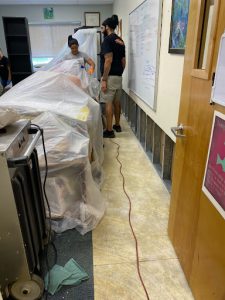 Hundreds of gallons of water flowed out of the boiler and spread throughout the first floor of the building.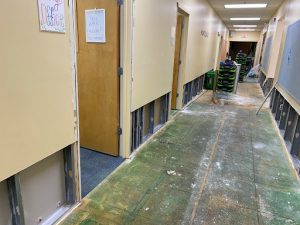 There is an expression that I am sure you have heard: "when life gives you lemons, make lemonade". That is what we are trying to do at River Valley Charter School in the wake of a recent disruption to our opening plans. The first day of school is being changed. Our goal is to open on Tuesday, September 7, 2021, the day following Labor Day weekend. All students, including kinderhaus students will attend in-person, full-days. (Previously, kinderhaus students were scheduled to attend school for half days for the first four days of school.)
Why Are We Making This Change?
Last Sunday, August 22nd, while some teachers and administrators were working to get the school and classrooms in order for the first day, a mechanism in The flood impacted specific areas: the Middle School Great Room, Learning Center, Humanities and ELA classrooms, the locker area, the School Counselor's Office, three bathrooms, four administrative offices, and the first floor hallway. Servpro has been in the school since Sunday with dryers, dehumidifiers, as well as a myriad of human resources to advise and address the issue.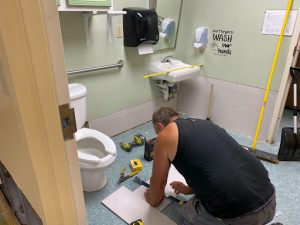 Carpet tiles have been pulled up, wall coving similar to household baseboard has been removed, holes have been drilled to evaluate whether the insulation got wet, and two-foot flood cuts have been made in all the drywall to allow the walls to dry. Our priority is two-fold: to get school open as soon as possible. Trumping that goal is making sure we do it safely.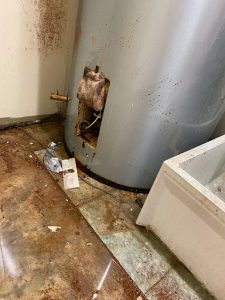 We want to be sure that the school environment is a healthy one for everyone who spends the better part of their days in the building. Remediation of water damage is complex and we are committed to thwarting future health issues that could occur. At this time, we are putting the grade K-3 Meet & Greet events on hold as well. These were scheduled for tomorrow, 4:00pm, Wednesday, August 25, 2021.