Lynn's Vintage Flair is Closing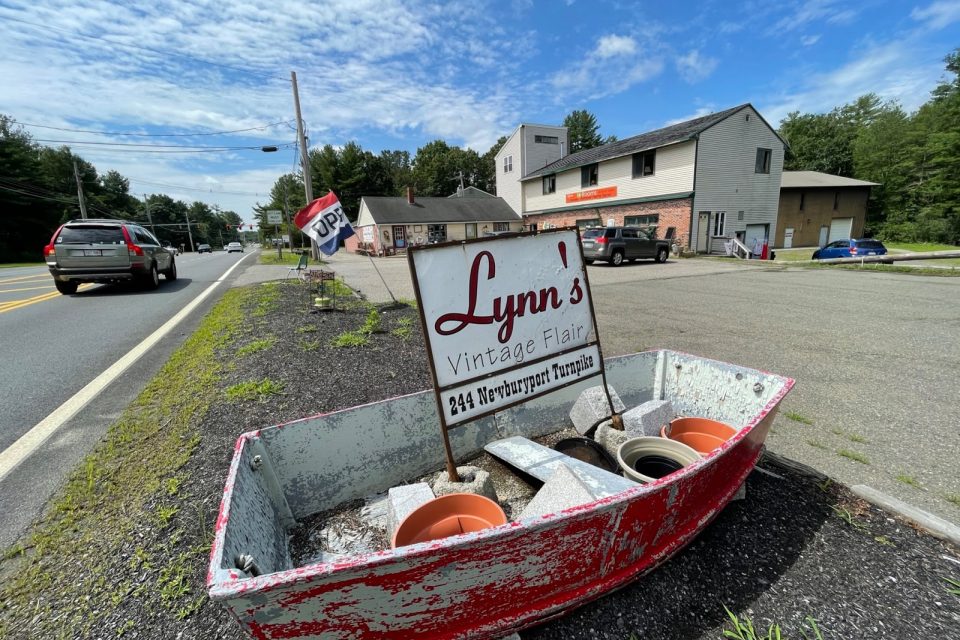 ROWLEY – For 20 years, shoppers for antique furniture, jewelry, home décor and almost anything you can think of have been visiting Lynn Norloff's Vintage Flair store in quest of the treasures she has found and now offers for sale.
But in September, the shop that has been a popular destination for tourists and locals is closing. Lynn and her husband Carl are embarking on "a new adventure" that will take them to southern Utah, where they will care for her aging parents.
Until then, Lynn is offering to sell the entire "eclectic resale" store or is discounting the thousands of items in her store. As summer winds down and their departure date approaches, she expects the discounts to grow.
"All the big stuff has to go," she said.
She wrote, "If you enjoy treasure hunting, selling and meeting wonderful people, you could own an eight-room turnkey shop in a great location."
"I'll miss it," she told the Town Common last week. "I love it. I love talking with people. I know a lot of people." She said the store across Rte. 1 from the Rowley Marketplace has become over the years "a gathering place." She has regular visits from tourists from as far away as Wisconsin and Minnesota.
On her website, she wrote: "I can't tell you how much I have enjoyed my little shop and the wonderful people that I have met over the years!"
But as hard as it will be to leave the store and their Georgetown home, it has become even more difficult for her to leave her parents after visits with them in Utah. They are both on walkers and have trouble keeping up their home, but do not want to live in assisted living.
Lynn and Carl decided it was up to them to provide the help they needed. When Lynn surprised her parents, telling them they were moving to Utah, her father blurted out, "Oh, thank God."
Her brother and sister also help the parents now, but do not live close. The Norloffs will buy a used recreational vehicle and take two months to explore the countryside, stopping at many flea markets and antique shops along the way, arriving in Utah in November.
They plan to find a house in the same neighborhood where the parents live near the famed Red Rock. Carl, who provides technology support for an international company, can work from anywhere. Lynn plans to take some of her costume jewelry collection, especially the older stuff, which she said is her passion, and sell it on-line or in flea markets.
A registered nurse in an earlier career, Lynn always loved collecting and sharing the treasures she found. "I love the treasure hunt," she said. "I see treasures in everything."
People bring her items they think she will want to have in her shops. She still shops at flea markets and antique stores for items she can sell. And several vendors rent space in her rooms to sell their wares.
She started by renting space in a Newburyport shop, but as her collection grew, she moved to Rowley where she rented three rooms at Moxie's Consignment in the same building she is now in. Over the next seven years, those three rooms grew to 14, taking much of the building.
When Lynn's treasures are gone, the building will continue to be rented space. With each room having its own entrance, it is ideal for a variety of small businesses. A Realtor is already planning to move into one of Lynn's main rooms.
During the Pandemic, she consolidated back into eight rooms, filled with furniture, knickknacks and cases of costume jewelry.
"I have fun with it," she said. But the jewelry is her favorite. "Every piece is a work of art, unique."
For more information on buying the store, stop by and talk or call her at 978-948-5005.