The Topsfield Fair is back and running through Monday, October 11th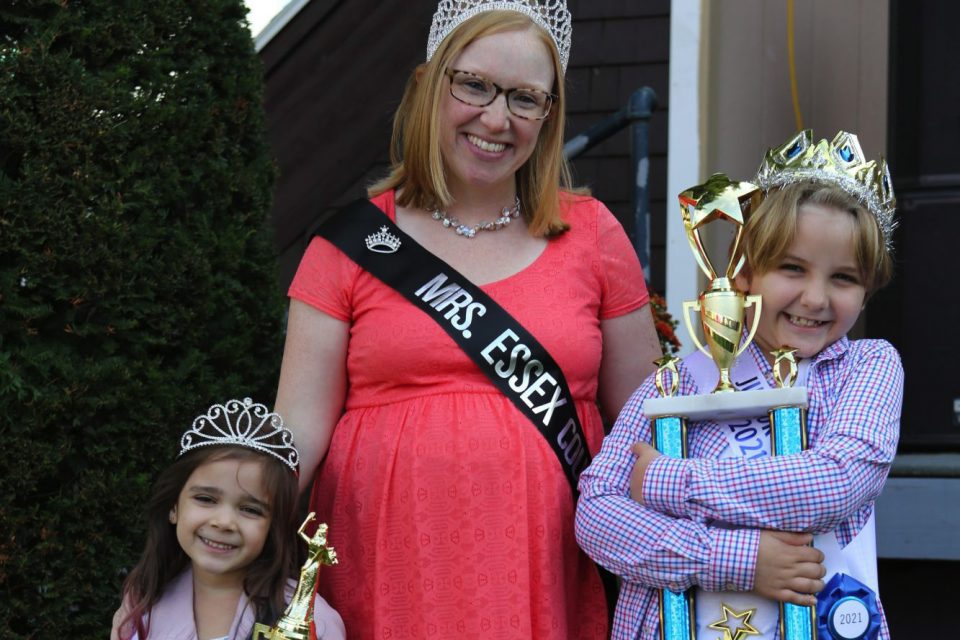 There's a New King & Queen in Town – Quinn Psalidas, 6, of Essex, and Ashton Tadiello, 8, of Peabody were crowned the 2021 Junior Queen and King today at the Topsfield Fair. Every year the Topsfield Fair hosts a pageant for children between the ages of 5 – 8 years old to become the Junior King and Queen and serve as representatives of the Fair at local parades and other events throughout the year. Contestants, who are asked to dress casually, are interviewed on stage, and judged according to general appearance, conduct, and personality. The Topsfield Fair runs through October 11, 2021. Psalidas and Tadiello are pictured with Mrs. Essex County, Laura Bitler of Hamilton. More photos on pages 4 and 5.
There's plenty to still see and do at the Fair. Entertainers include: Frankie Avalon on Wednesday, 38 Special on Thursday, Phil Vassar on Friday, and Tony Orlando on Saturday. All shows are at 7pm and free with paid Fair admission. On Sunday, Andrew Marshall from Boxford who appeared on the last season of NBC's The Voice will perform at 2:00pm and 7:00pm. On Monday, Colin Jamieson, also from Boxford, who appeared on the last season of ABC's American Idol will be performing at Noon and 5:00 p.m.
Scroll through the gallery below for photos from the fair.
Photos by Bob Carbone