Just add water: Foote Brothers make Ipswich River a paddling destination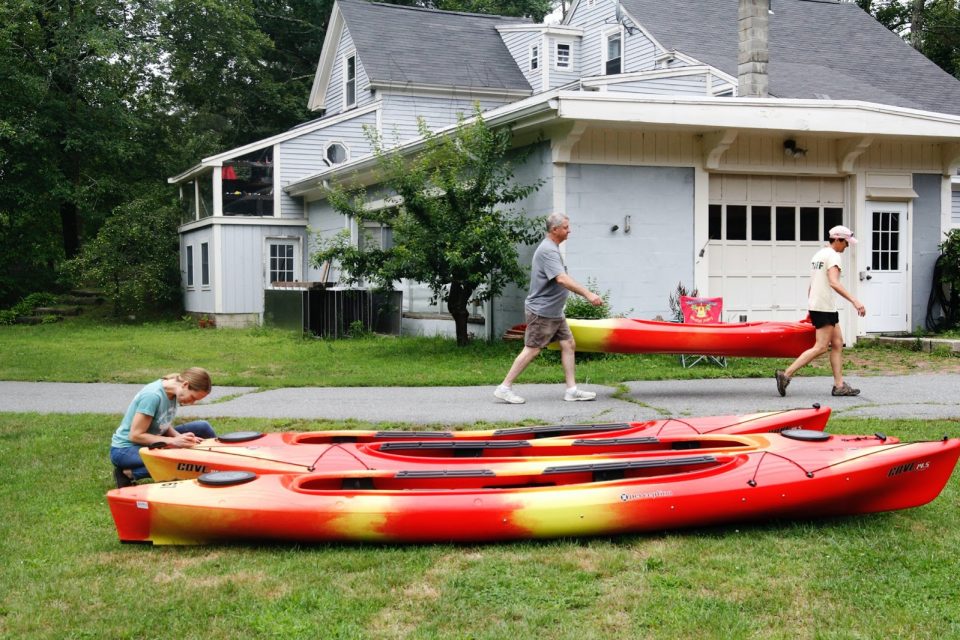 IPSWICH — A wet past few weeks may have dampened some Fourth of July plans, but too much water generally isn't a problem for Foote Brothers Canoe & Kayak Rental.
"We always say that we need two things to make what we do work: water and sunlight. We've got plenty of the first one," said co-owner Bob Foote.
Speaking from a seat beside a window that framed a view of the Ipswich River, Foote said business has been good this year despite a soggy Memorial Day and Fourth of July.
"Last year with the pandemic and everything shut down, we actually had a record year," he added. Foote Brothers didn't open until partway through the season in 2020, due to Covid restrictions. This year, however, they were able to start the season on time in April and they're currently ahead of last year's pace. "Business is going well this year. People want to get outside."
The pandemic also introduced a lot of first-time paddlers seeking to escape their homes in 2020, a trend that has continued into this year.
"The Ipswich River is a slow-moving river, so it's doable by all skill levels up to a point," said Foote.
A 2021 report by the Outdoor Industry Association found that the pandemic attracted more diverse outdoor participants than in recent years, but having opportunities close to home is crucial for maintaining their participation. Seven percent of new outdoor participants polled either started or resumed kayaking, canoeing or rafting since the onset of the pandemic. Freshwater fishing also saw a substantial boost.
Essex County residents certainly have their pick of outdoor recreational choices close to home. The stretch of the Ipswich River that paddlers make their way through from Foote Brothers is surrounded by Willowdale State Forest and Bradley Palmer State Park, the former of which alone has nearly 40 miles of trails, according to the Essex County Trail Association.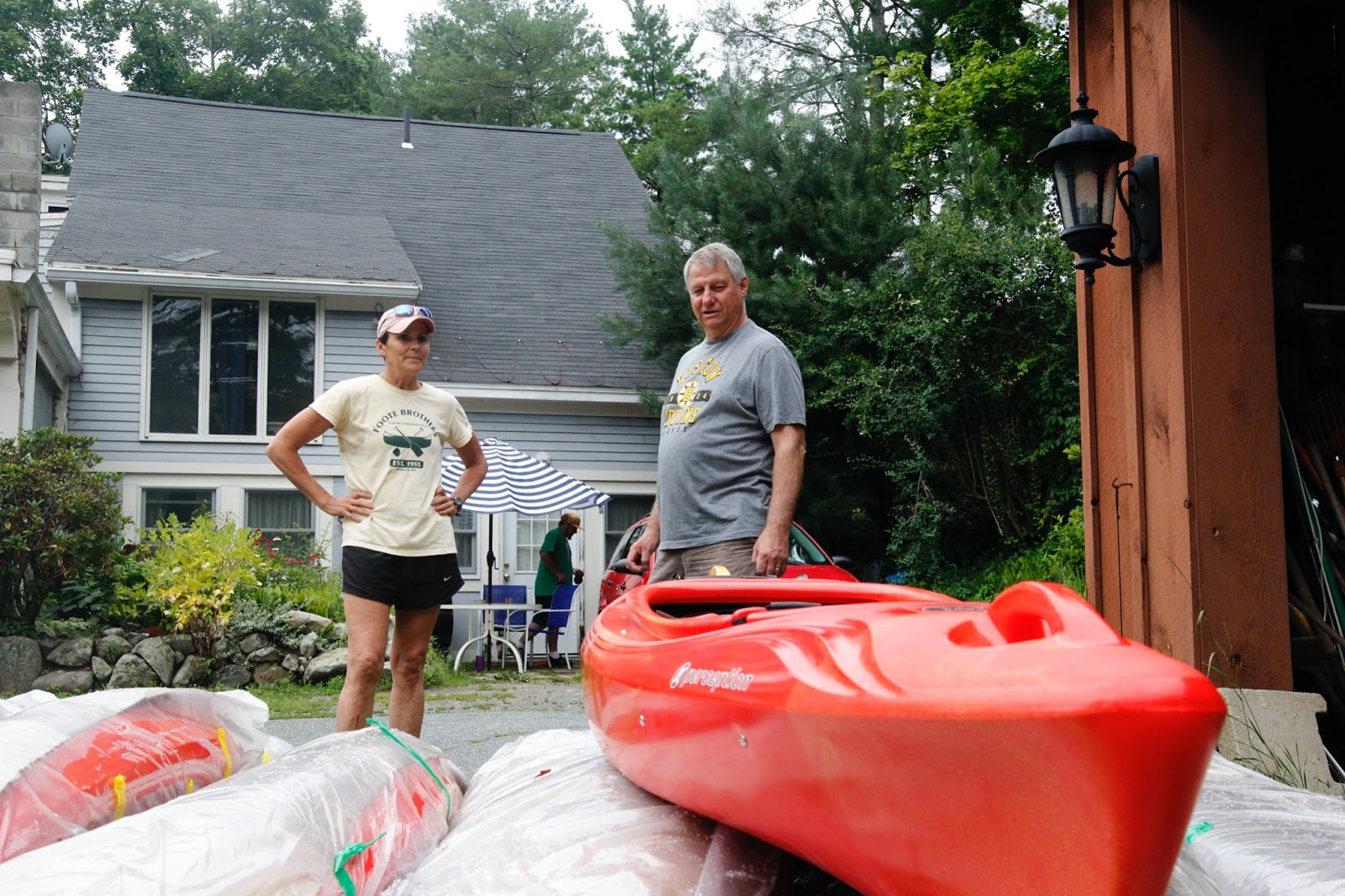 Foote Brothers Kayak Ipswich MA. Photo by Libby O'Neill.
Foote has seen his share of trends and changes in the outdoors industry over the years. Whereas the trails near Willowdale Dam used to attract predominantly horseback riders, he said he now sees an increasing number of mountain bikers. Over time, Foote Brothers have also made a change or two, such as the introduction of kayaks to their rental selection about 15 years ago. Despite inquiries, Foote Brothers has stopped short of adding stand-up paddleboards due to concerns that riders could be easily knocked off into the moving water.
Foote admitted that one trend he's less of a fan of is "everybody's easy access on a phone." He further explained, "So, if we drive you upriver it takes four hours to come back. You're in the middle of Wenham's Great Swamp. There's no access by road. The only way is to paddle back out. In the past I think people had a little bit more, gumption or whatever. There's really no way to get out other than just to keep paddling."
Now, Foote said, it's easy to make a phone call for help when the paddling gets difficult or uncomfortable.
Discomfort in the short-term can be worth weathering, Foote seemed to imply. He reminisced about scout groups from the past. "They would come out rain or shine and come back stinky and dirty, with smiles on their faces."
Likewise, driving rains may have closed Foote Brothers to business on the day of this interview, but the extra precipitation could have further-reaching benefits for the overall health of the river, which provides drinking water to 14 communities. Foote expressed that such high water at this time of year is actually a good sign.
Foote Brothers has been around since 1955, when it was founded by Bob's parents, Harold and Rose Foote. Since then, four generations of the family have worked for the business. Of the founding couple's 10 children, five of the first six were boys, thus the 'Brothers' portion of the name. Bob Foote said he has hopes of handing the business off to one of his younger relatives to take and run with someday.
Asked what he would say to convince hesitant first-time paddlers to give canoeing and kayaking a try, Foote replied, "The first thing that comes to mind is the Nike commercial, 'Just Do It.' Yes there's a risk, but it's a minimal risk…You can witness nature up close with very little effort."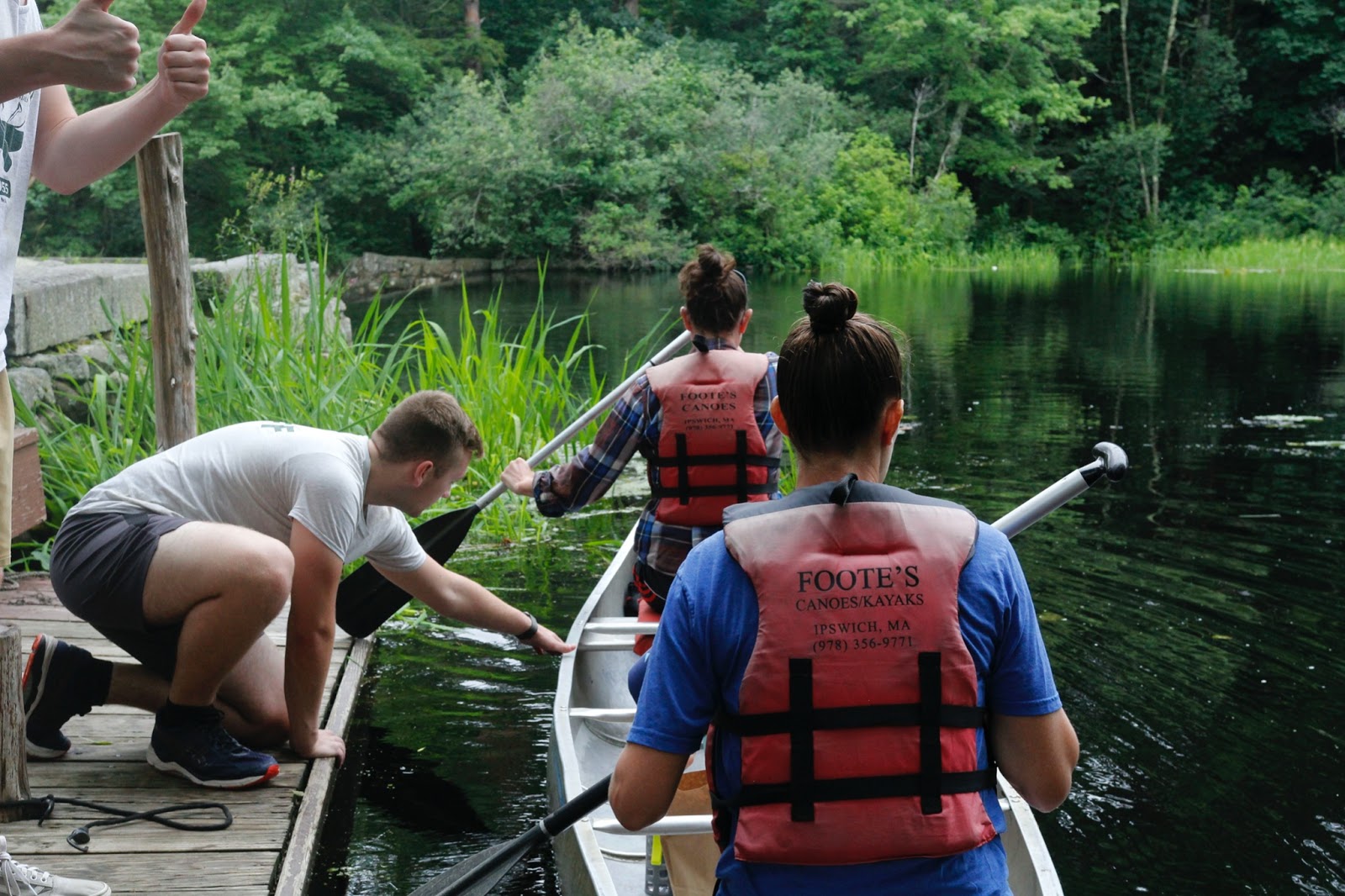 Foote Brothers Kayak Ipswich MA. Photo by Libby O'Neill.