Northern Essex Community College ArtSpace Gallery Features Local Painter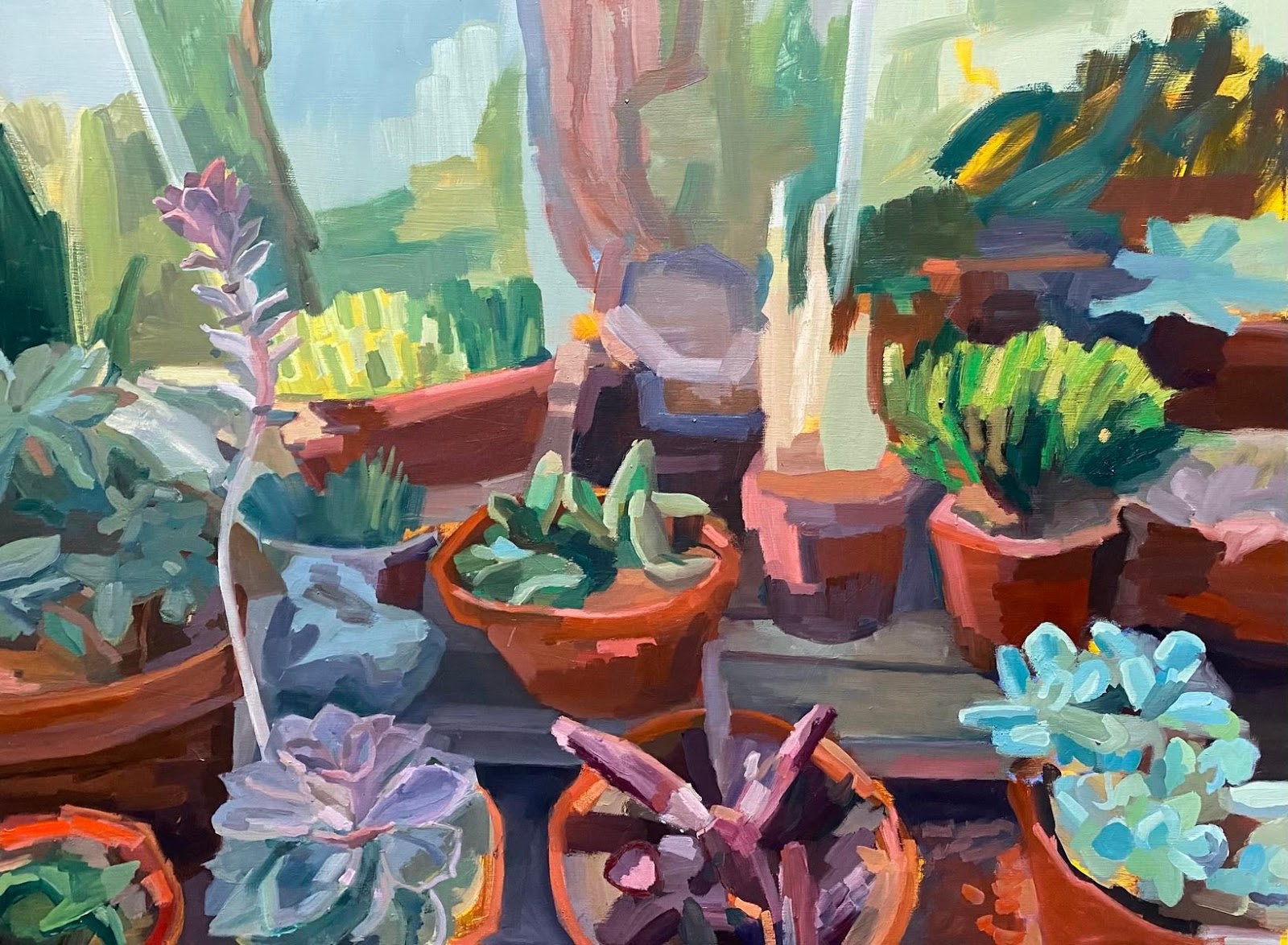 This month's exhibit in Northern Essex Community College's Linda Hummel-Shea ArtSpace Gallery is a homecoming for Newton, NH painter Kale Baker, who graduated from Northern Essex in 2014, before transferring to Montserrat College of Art, where she earned a Bachelor of Fine Arts in Painting.
Titled "Vessels", the online exhibit includes 11 oil paintings, capturing a wide range of subjects from plants in a greenhouse at the Fuller Gardens in North Hampton, NH to the Merrimack River and the New England Coast. It will be available through April 15, when the NECC Student Show begins.
The online exhibit includes an artist vita and statement, a video interview with the artist, and the exhibit.
As a student, Baker "exhibited an innate understanding of the use and interaction of color", according to Marc Mannheimer, her former professor and the director of the ArtSpace Gallery. While her work has evolved, becoming less abstract, that talent for color continues, he says.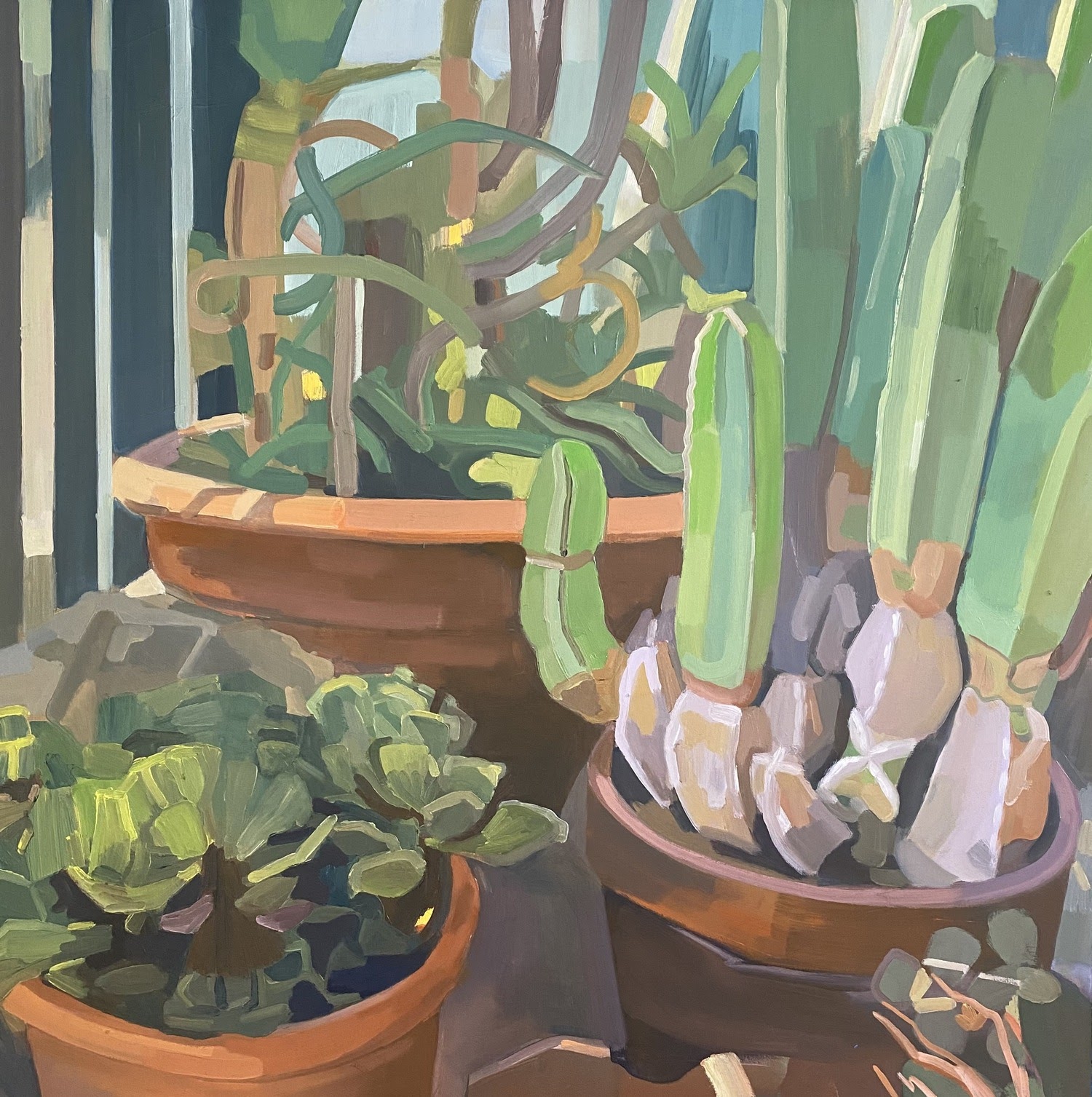 In an interview that is a part of the exhibit, Baker says that her work can be viewed in a larger context, as part of a statement about climate control and the vulnerability of nature, or more simply. "If people want to see my work as just a potted plant, that fine, too."
A 2010 graduate of Newburyport High School, Baker earned her Associate Degree in General Studies: Art from Northern Essex with an almost perfect GPA in 2014 and her bachelor's from Montserrat in 2017.
Starting at Northern Essex was a "wonderful experience", she says, which prepared her well for transfer.
Located in the Bentley Library Building on NECC's Haverhill Campus, the Linda Hummel-Shea ArtSpace Gallery features exhibits by NECC students, faculty, and artists from around the region and the world. During the pandemic, the gallery has closed and exhibits are being held online.
Northern Essex's Department of Art & Design offers many courses in fine art and design leading to an Associate Degree in General Studies: Art & Design.
For additional information, contact Marc Mannheimer, gallery coordinator at mmannheimer@necc.mass.edu.